Meet Tafadzwa ('Taffy') Nyirenda, Dental Assistant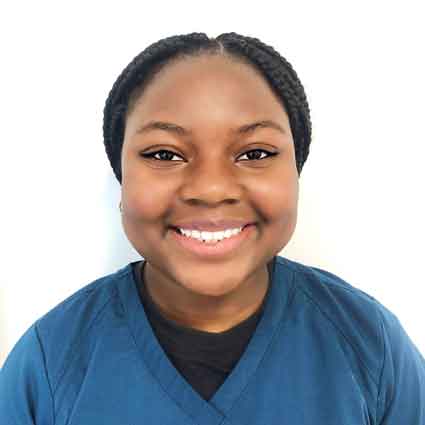 Taffy was inspired to become a dental assistant because she was a patient of Dr. Mina Habib's. Once her treatment was completed the team invited her to join the practice as a dental nurse. In her role, Taffy works closely with Mina, assisting with each patient's appointment.
For Taffy, the most fulfilling aspect of being a dental assistant is being able to see a patient's confidence grow with their new and improved smile.
Education Endeavours
I finished year 12 in 2020 and am excited about my university endeavors for 2021 to achieve my goal of being a doctor.
In Her Spare Time
When she's not at our dental office, Taffy likes to play netball and relax. She also enjoys spending time with her family.
Contact Us Today
Book a convenient appointment by calling 03 8821 4688 today!
CONTACT US
Tafadzwa ('Taffy') Nyirenda, Dental Assistant | 03 8821 4688