Emergency Dentistry at Donvale Dental Centre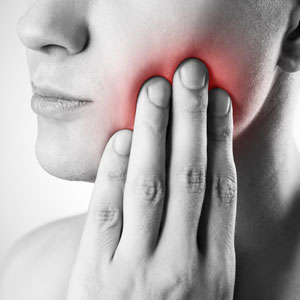 Are you in pain? Do you need immediate, same-day attention for a toothache? Our practice is conveniently located on Mitcham Rd, and is centrally located near the suburbs of Doncaster East, Mitcham, and Nunawading. We provide emergency dentistry that's available when you need it (including after hours and on public holidays). Even if you're not an existing patient of our practice, you can contact us to arrange for an appointment as soon as possible.
Here When You Need Us
Day or night, we'll book you for an emergency visit as quickly as we can. In most cases, we arrange to have you visit our office on the same day. Otherwise, we'll walk you through what to do at home until you can get here. It doesn't matter when you call, someone will be available to answer.
Types of Dental Emergencies We See
Any condition that prevents you from eating, going to work or performing normal daily activities constitutes itself as a dental emergency. Some of the more frequent conditions we see in our practice include
Toothaches
Dental infections
Broken or loose teeth
Tooth extractions
Wisdom teeth problems
Dental trauma
Bleeding gums
Tooth pain isn't something that will resolve on its own. If you're experiencing discomfort or have a visibly damaged or infected tooth, contact us for a same-day appointment.
Most dental emergency appointments are made on short notice. We work quickly to arrange our schedule so that we can accommodate you as soon as you're able to make it to our office.
First and foremost, our top priority is to get you out of pain. We'll do all that we can to help you feel comfortable before you walk out the door. Depending on what type of treatment you need, we'll present the appropriate options and talk through which choices are available. Together, we'll determine the best plan of care. If you need to schedule a procedure for a later date, we can arrange appropriate medication to minimise discomfort until your return for treatment.
It's normal for some people to feel nervous about visiting the dentist. We'll explain each step in detail, so there aren't any unexpected surprises. Our office also provides the green whistle (Penthrox) upon request. This option is ideal for people with dental anxiety or who simply need help relaxing during their appointment. After you're comfortable, we'll use other options like local anaesthetic to numb the tooth that's causing pain.
A chipped or knocked-out tooth needs to be treated straightaway. For best results, get to our office within the next hour or so. In the meantime, store the tooth fragment in a sealed container and keep it moist. Covering it with milk or contact solution is ideal. If neither is available, you can use tap water with a pinch of salt. Take care not to handle the root surface if your tooth gets knocked out completely (as it can affect reimplantation).
Get Out of Pain Fast
Our primary goal is to get you comfortable again. If you need same-day emergency dentistry Donvale, contact us straight away.
CONTACT US

Emergency Dentistry in Donvale, Doncaster East, Mitcham, and Nunawading VIC | 03 8821 4688